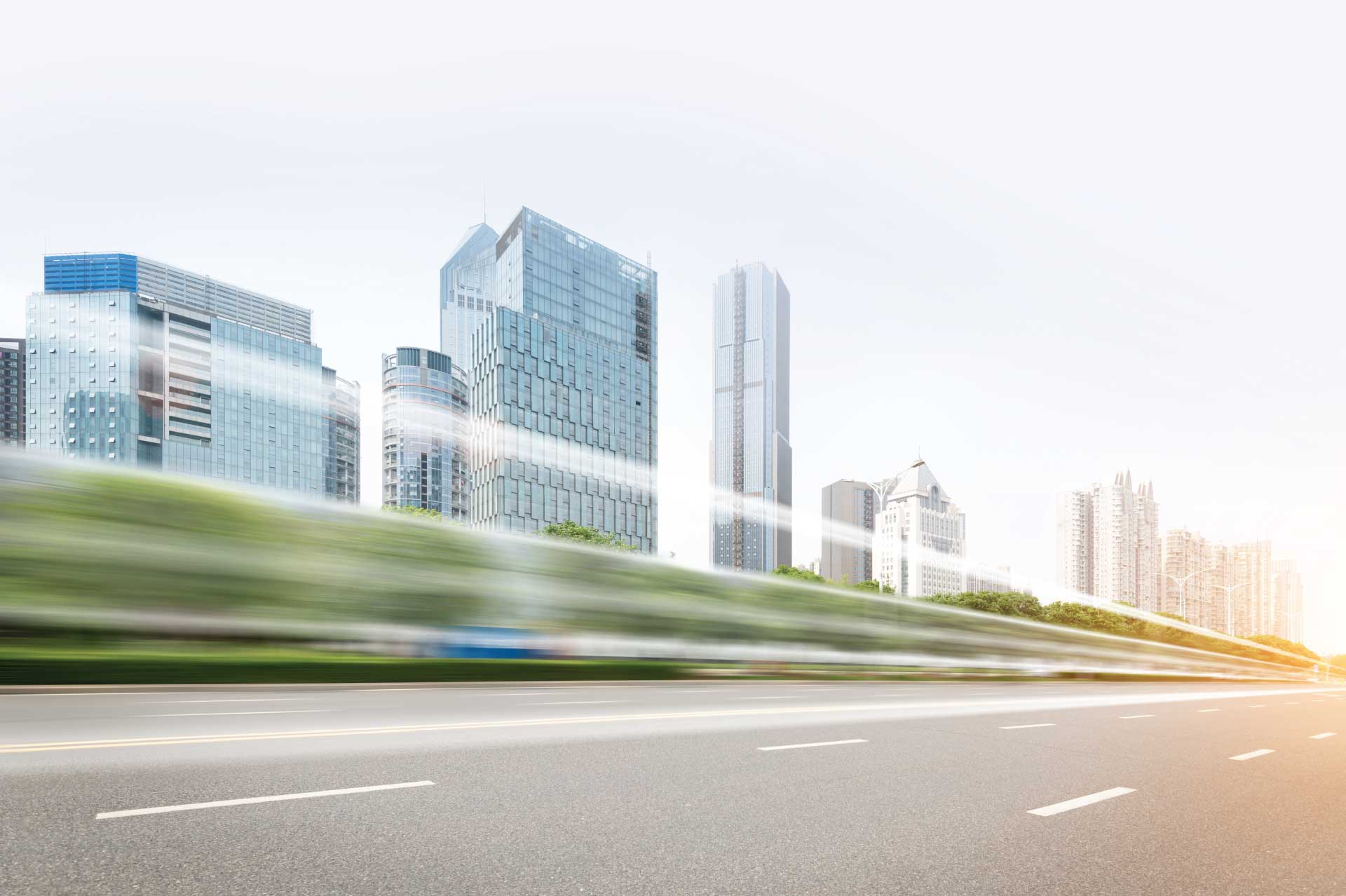 About the book
By 2020, cities throughout Europe will have banned entry by internal-combustion engine vehicles. Almost all countries will have considerably stricter urban transport regulations in place. Most will have embraced autonomous technology as a key element in saving lives. Many will have implemented new building and development codes in support of shared mobility and reduced congestion.
Virtually all new cars sold by 2020 will have the sort of advanced driver assistance systems that allow for full-autonomous driving on highways (and highly-supported driving in cities). By 2020, Uber, Google and Apple will have launched their electric, fully autonomous fleets. Road platoons of driverless trucks will leave the port of Rotterdam across Europe. Companies will have reevaluated their own use of vehicle assets. All will strive for vast improvements on emissions and sustainability; many will reach the conclusion that utilisation rates must be improved upon; some will have launched pilot programs using autonomous logistics, including drones.
Download the book
This book highlights the changes inherent in the mobility revolution, and how corporate and commercial users are playing a key role in supporting a breakthrough by 2020. It is being made available as a free download, courtesy of the Corporate Vehicle Observatory.
Download via iTunes
Download via Google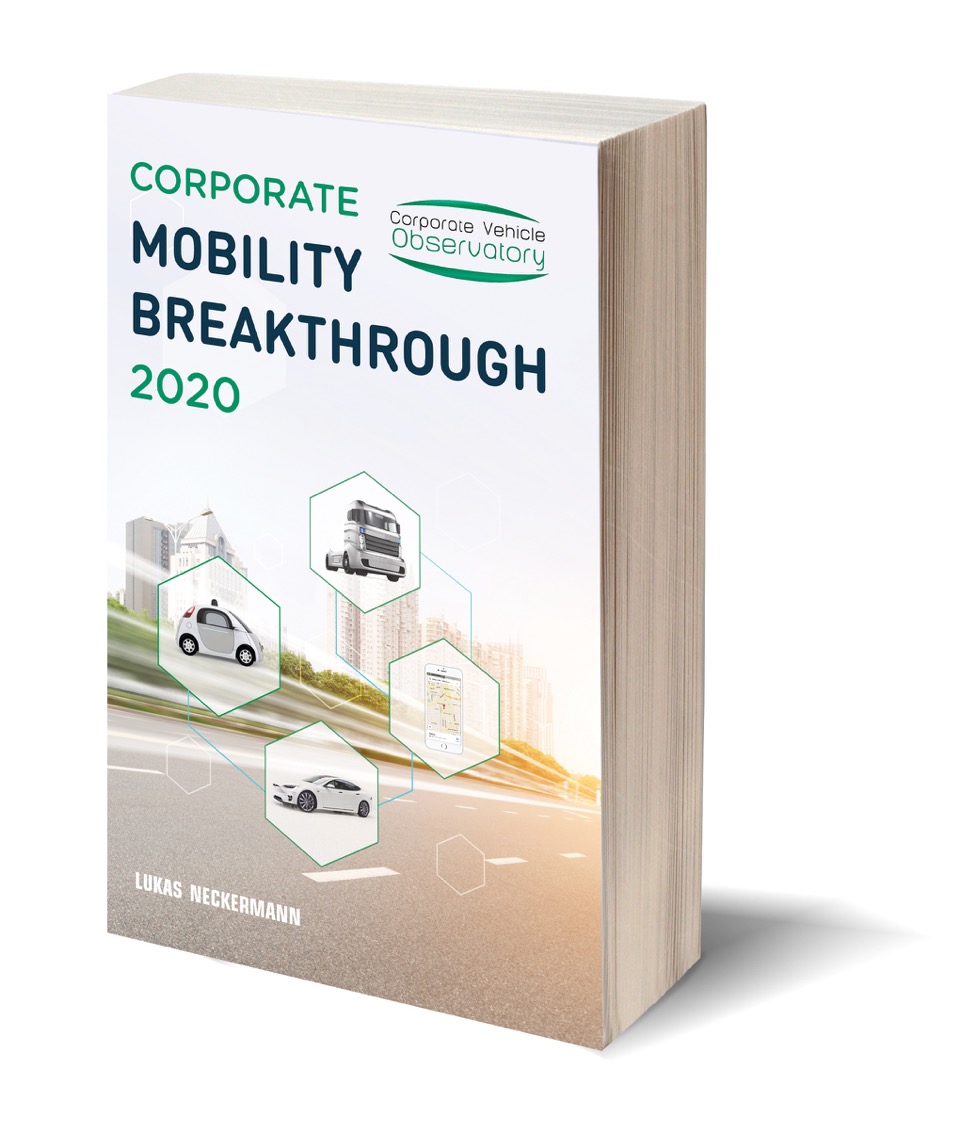 Excerpts from the Book
The Digital Generation
"The car was emotional, it was freedom. But now it is
only congestion."
When talking to fleet managers or even your average'petrol-head', it's often hard to avoid a little nostalgia. Usually it's about that chrome-bumpered first car, polished to impress. But for Johan Seuffert, Fleet Manager for the Stockholm City authority, it's his vinyl record collection. "When I was young I had these records at home that I showed my friends. Nowadays I have all the records in the world on my phone. I only need the accessibility.
It's the same with vehicles in whatever carsharing scheme you choose.
Millennials are used to these types of sharing. The car is not emotional for them, as it was for my father or my grandfather."
"We are getting used to paying monthly fees for everything now," Johan continued, as we discussed the recent addition of car clubs to his city fleet. "We are getting used to not owning. The car was emotional, it was freedom. But now it's only congestion."
The next generation of corporate leaders and managers – the ones now entering the workforce and who will take over the corporate reins in 10 years – are undoubtedly different to any generation that has come before. Millennials already account for the majority of workers in the United States; across most of Europe, they will eclipse the baby-boomers in the workforce by 2020. In other parts of Asia, Africa and the Middle East, they are even the overwhelming majority. The median age in the United Arab Emirates is 30.3. In Nigeria, it is just 18.
The key difference between this generation and those that preceded it is that it's the first to have grown-up with the personal computer and smartphone, the internet and social media. They are first generation 'Digital Natives' in a world that will never be analogue again. This generation also has a clear message: they care about progression, development, corporate values and (contrary to popular belief) they do have some loyalty to companies that can offer it. But members of Generation Y (and for that matter, Generations Z and Alpha) don't want a 9-5 schedule and also don't plan to retire at 65.
Unlike their parents, they do not measure the "perks" of a jobin terms of a corner office, bonus scheme or company car. In a PWC study of millennial graduates, only 4 percent rated a company car as the perk they desired most – far behind a greater vacation allowance or flexible working hours.
In terms of corporate mobility, the new generations are demanding companies to rethink. Workers at Google (Number 1 on Fortune's 100 Best Companies to Work For list in 2016) have access to shared bikes, not a personal vehicle. At headquarters, they are shuttled to work in a chartered bus from San Francisco to Silicon Valley. Google also operates the largest electric employee carsharing programme in the United States.
It's all very far removed from the BMWs and limousines favoured by the high fliers of the 1980s.
The Ubiquity of Autonomous Vehicles
"Any activity that requires manual precision and is
repetitive and monotonous (like driving) can better
be done by robots."
Over the years, we've gotten used to incremental improvements to our cars that have made us safer. Volvo introduced the first three-point seatbelt in
1959. The padded dashboard to reduce face and chest injuries in crashes was added just a year later. The first airbag was offered by Mercedes in 1981; in spite of the very obvious safety benefits, it took 17 years before dual front airbags became mandatory on all new vehicles, at least in the United States.
In 2005 the first lane departure system in Europe started beeping at Citroën C4, C5 and C6 drivers, alerting them if they stray out of their lane. In 2008 the Volvo S80 came with blind spot monitoring. The same year, Volvo also became the first to introduce semi-autonomous braking in the XC60, using sensors mounted behind the rear-view mirror to foresee a crash and apply the brakes automatically.
Unlike the seatbelt's and the airbag's slow path to ubiquity, Autonomous Emergency Braking (AEB) will have become standard equipment in under ten years. Most automakers have so far voluntarily committed to make AEB standard by 2022 but Toyota became the first to commit to equipping virtually all its models with AEB already in 2017, putting pressure on all other brands to do the same.
Traffic Jam Assist was added by Audi, BMW, Daimler and Volvo in 2015, allowing the car itself to take control of steering and speed in heavy traffic at speeds up to 60 kilometers per hour (ca. 40 miles per hour). This technology is a combination of the adaptive cruise control and lane departure monitoring systems introduced in 2012.
Add all of these existing, on the road technologies together, and you get something very close to a fully autonomous driving machine. In 2014, the European car magazine Auto Bild drove a Mercedes C220 on autopilot for 965 kilometers (600 miles), only twice manually applying the brakes and barely touching the steering wheel. Upon arrival at the destination, active parking assist was activated to find a suitable parking spot, which the car then parked in autonomously.
Full, driverless autonomy is the next logical step, and the global race to get there first is well underway.