Transforming the way we live and work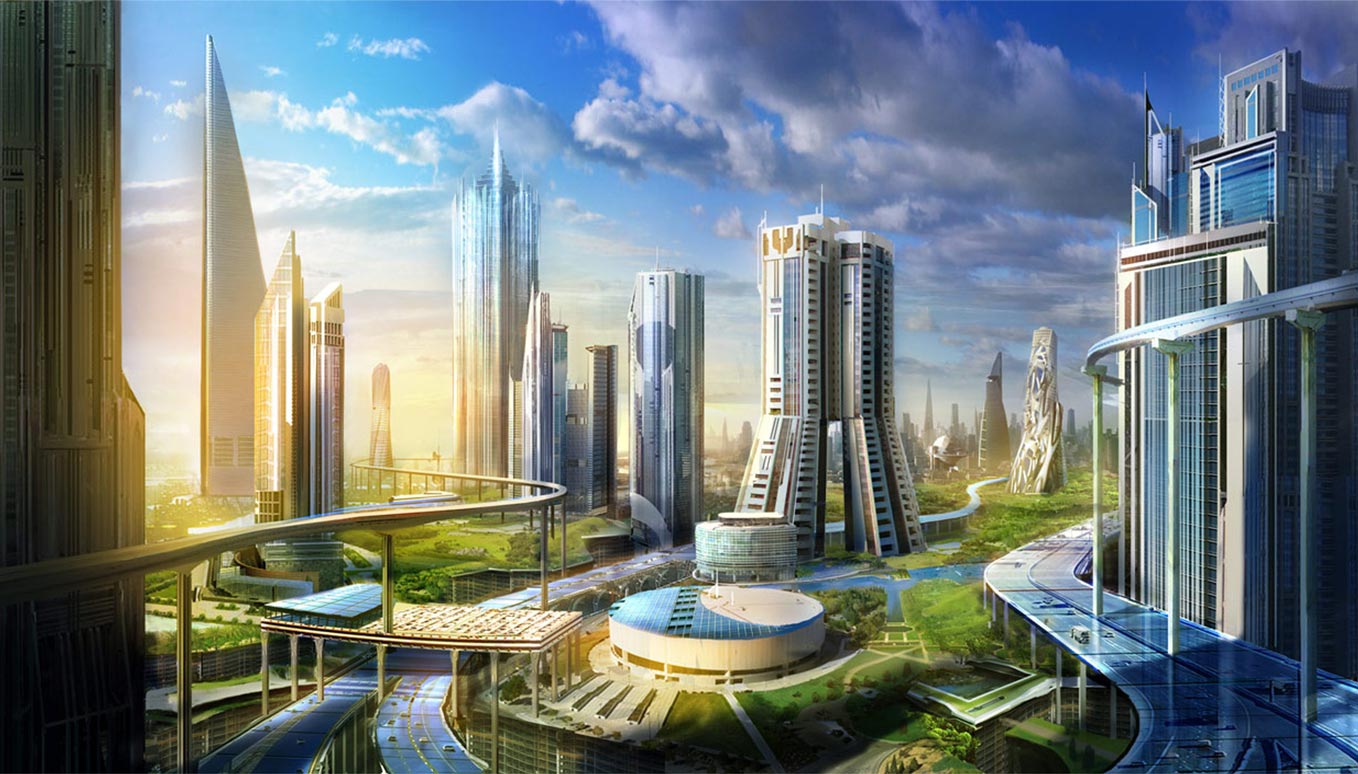 About the book
Like ripples on a pond, the impact of The Mobility Revolution is expanding outward, embracing more and more industries and companies. After automotive, first tier suppliers, insurance and financial services, a whole raft of other industries are about to be impacted.
Indeed, no discussion on mobility can now exclude the broader context – the cities, the countryside, the local and national economic, political and social environments, as well as, of course, the technological progress that is being made in industries that are associated with this revolution.
One of the most substantive changes is to the urban environments which increasingly we call home and are part of our identities. As these cities evolve, so too will our lives change. Urban-dwellers are experiencing more and more of the transformation in our daily lives – through the air quality we lack, the infrastructure we use, the mobility we need and the way we work.
Smart Cities, Smart Mobility is available from June 15th 2017 as an English eBook. German, French and Italian versions will follow in collaboration with the Corporate Vehicle Observatory and Matador Business Press.
---
"Lukas Neckermann is clearly enthusiastic about the promise of technology, yet he does not fall into the trap of imposed top-down solutions by experts and ideologues. In his book, he rather advocates for a human-centered bottom-up approach where people will have choices according to their own preferences. A well readable book with a wealth of information about the transformative challenges and opportunities that cities – and their residents – will face in the 21st century."

Richard Straub, President, Peter Drucker Society Europe

---

"The mobility revolution represents the biggest paradigm shift since the advent of personal transportation. The impact goes beyond just transportation, however, and Lukas's new book offers an invaluable insight into the transformation of cites, mobility and society in the coming decades"

Mark Preston, CEO, PrestonEV

---

"Lukas has a passion for the industry challenges brought about by the transformation of cities, mobility, and the working environment. He has produced an inspiring, breakthrough book that combines both long-term trends with pragmatic, real-life best practice examples. It's a pleasure to collaborate with Lukas."

Herve Girardot, Head of ARVAL Consulting and Corporate Vehicle Observatory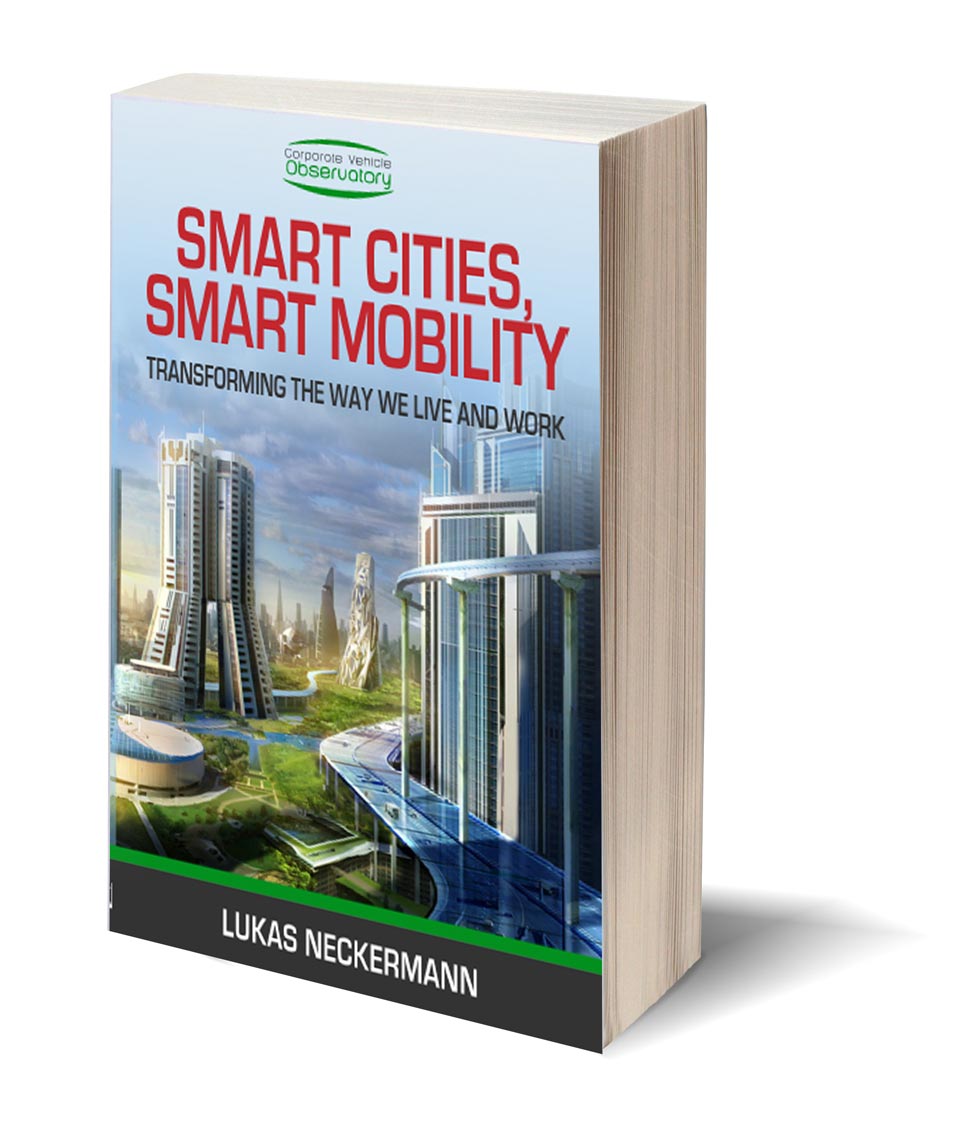 Excerpts from the Book
Smart Cities, Smart Mobility
Defining 'Smart City' and 'Smart Mobility'
There have been many definitions of a smart city given over the years. MIT defines a smart city as a "systems of systems… [with] digital nervous systems, intelligent responsiveness, and optimization at every level of system integration". PricewaterhouseCoopers offers, "A smart city needs to provide a set of integrated services that address the needs of its citizens, businesses, and visitors."
What many of these definitions lack, however, is the human element. A smart city can only exist when humans want it to. People need to actively seek out and desire its services, its connectivity, its knowledge, and yes, even its data-gathering.
We propose that a smart city is one that combines its data, its resources, its infrastructure and its people to continually focus on improving liveability. A smart city is an aggregation of power and creativity, but also a body of data and live analysis. It has a soul; it sets goals and shares its passion. And if a smart city can so be equated with a human, smart mobility is a city's circulatory system.
A smart city, in combination with smart mobility, offers residents, visitors and stakeholders a quality of life and an ease of experience that pre-emptively addresses their needs, desires and transport requirements.
This necessarily also implies that smart cities are adept at continual reinvention. While not forgetting their history, the culture and the core of what a city is, truly progressive cities allow for new experiences, new infrastructure, new ways of interacting with one's environment.
It's an enticing proposition with enormous potential – both social and economic.
---
Smart Infrastructure
Vehicle infrastructure is wasted space. Each car parking spot requires approximately 12 square metres – enough for ten bicycles or pedestrians. The most viable solution to managing increasing city density and congestion is actually to reduce road traffic infrastructure – to remove the infrastructural varicose veins of a city, induce demand for alternatives, and enable higher densities.
What sounds ludicrous has actually been tested in numerous cities, and will be replicated in many more in the coming decade. In 2016, Paris closed a key thoroughfare – the right bank of the Seine – to traffic. The result? "Half of the cars that used to use the now-closed road have disappeared," according to Fast Company. People have been nudged towards other forms of transport. Countless more cities are now planning so-called 'road diets' or even eliminating traffic altogether.
The smartest of cities are the ones that are willing to fight against a century of car-centricity, and for a refocusing on quality of life. Robert Davis notes that San Francisco "has gone from minimum parking ratios of one parking space for every dwelling unit to a maximum ratio of less than one space per dwelling unit… they are trying to discourage people parking and owning cars for obvious reasons, because the street grids where most of the development is taking place is already overloaded. They want [to] avoid putting more cars on the street." As early as 2006, San Francisco's Downtown Commercial district eliminated residential minimum requirements and established the first residential maximum below 1:1.
Barcelona is even more ambitious in its focus on liveability, traffic reduction and air quality improvement. Aiming to reduce vehicle traffic by one-fifth, it is investing €10 million into 300 kilometres of bicycle paths and is creating 500 "superblocks" by the end of 2018. Resembling a nine-square Rubik's Cube, these superblocks restrict most traffic – including cars, trucks and buses – to driving around its perimeter. Residents and patrons of local businesses are permitted to enter, but are limited to under 10 km/h.
Implementation of the first superblock was not without criticism. Some car-owning residents have complained about the reduced access to their homes, while on the other hand, Maria Rubert, a professor of urbanism at Universitat Politècnica de Catalunya suggested the model did not yet go far enough. She noted, "it's not right that some residents should enjoy the pedestrian areas in the superblocks while others face streets full of traffic, noise, and pollution."